Trampolene is a research & technology non-profit organisation that provides solutioning to bring about change and positive impact to the lives of the underprivileged, disadvantaged and vulnerable.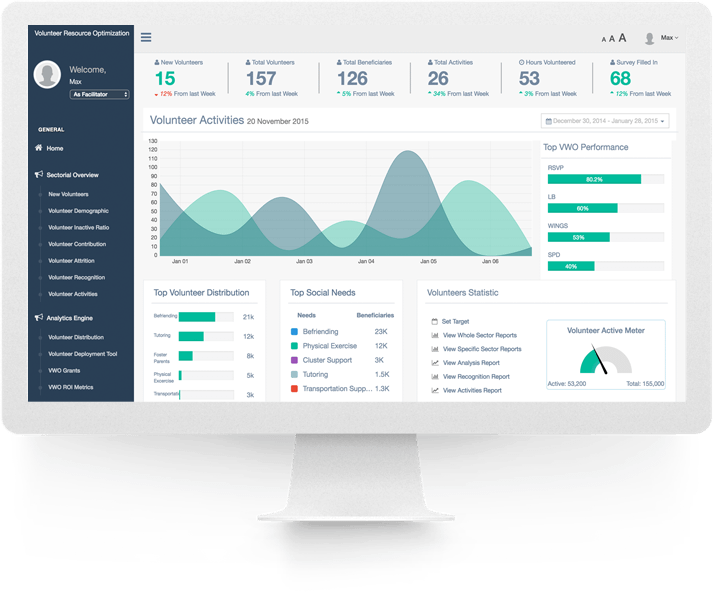 Volunteer Optimiser
VOOP helps organizations better manage and optimize volunteer resource through real-time data analytics, knowledge management and computational modeling.
Smart Barrier-Free Access
Smart BFA is a real-time barrier-free access navigation system that allows users to find accurate and up-to-date point-to-point accessible route recommendations that are free of obstacles and barriers to mobility.
Special Education Management
STEMS is an intelligent IT-based system designed to support teachers & allied health professionals in their role of delivering quality education to special needs students.
Achieve Higher Employability through Adapted Development
AHEAD is a program which provides services and solutions to empower individuals and corporations through inclusive employment.
iGain - Learning & Growing through Gamification
iGain is an education system which focus on creating a meaningful and fun learning experience that special needs enjoy. iGain is designed and developed with educators and allied health professional.
Alive Reminiscence through Interactive Augmented Reality
ARIA is an Augmented Reality system which bring about new experience of interacting with the past and present to reignite the nostalgic moment ARIA is designed and developed from ground up together with professional caregivers
Trampolene is founded by a team who aspires to apply their unique knowledge and expertise to help the underserved in the society to lead an independent and dignified living. The founding team from Trampolene has been volunteering and doing social good prior to the formation of the organisation. Their own experience on the ground has made them realized the enormous potential deep technologies and expertise that could be applied to better address the needs of beneficiaries they are helping.
Deeply rooted in the team is the belief that everyone has their own strength, and this strength can be developed and be put to good use. It is important that a person, regardless of his or her physical, social, or cultural background, is valued and recognised for the talents that they can bring to the workplace and society. Driven by this belief, the team envision that we can create a platform that allows disadvantaged people to live an independent and dignified living and creating a greater inclusive society in Singapore.
Trampolene Limited
Address: 79 Ayer Rajah Crescent #01-06 Singapore 139955
Opening hours:
Monday to Friday 
9.00am to 6.00pm
General Contact
Email: [email protected]
Whatsapp: +65 80440260